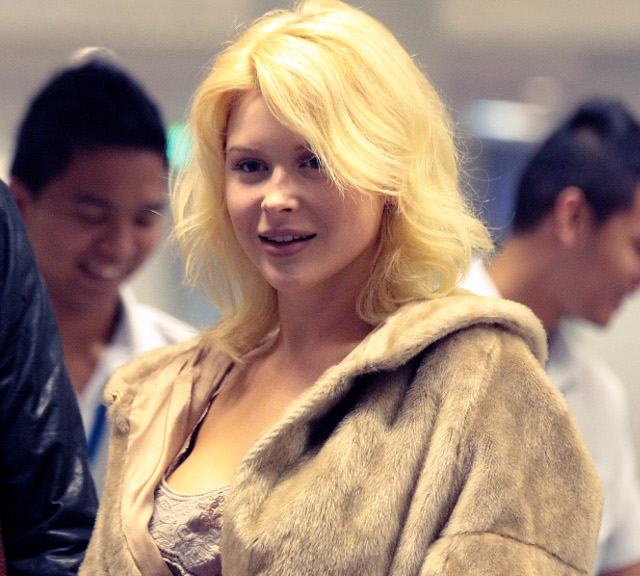 MANILA, Philippines - Singing sensation and Hollywood actress Renee Olstead (photo) is set to perform at the ballroom of the Fairmont Makati on Aug. 30 for a special dinner show called A Love That Will Last — Renee Olstead Live in Manila.
The concert is presented by Hi-Definition Radio Inc. (HDRI), the company behind Radio High 105.9/FM.
Renee started her entertainment career at age six when she appeared in a TV ad for Levi's Jeans in 1995. Other acting assignments followed — a guest appearance on the TV series Touched By An Angel, roles in movies (End of Days, The Insider, Space Cowboys, 13 Going On 30), and as mainstay on the hit sitcom Still Standing and the teen drama The Secret Life of the American Teenager.
Mentored by mega-producer David Foster, Renee also proved to be a phenomenal music talent with her unique, bluesy voice reminiscent of Ella Fitzgerald and Billie Holiday. In 2004, she made an impressive debut on the international music scene with her self-titled album under Warner Brothers. The album peaked at No. 1 on the Billboard jazz charts, spawning contemporary radio staples like Summertime (for which she was nominated for a Grammy in 2004), Midnight at the Oasis and A Love That Will Last, which was prominently featured in the movie Princess Diaries 2: The Royal Engagement.
She has performed on Oprah and on many stages all over the world, winning over critics and hardcore jazz fans, while performing with legends like Wynton Marsalis, Vinnie Colauita, Billy Childs and John Clayton. Now at 24, Renee juggles her work on TV with touring, writing for the Huffington Post and Buzzmedia, and pre-production on her first independent EP. She recently released the single, She's Got Your Name, a song she co-wrote with producer/musician Tommy King.
A Love That Will Last — Renee Olstead Live in Manila will have the female group Baihana as guest. The newest concert production of Manila's Radio High 105.9/FM is in partnership with the Raffles and Fairmont luxury hotel brand, along with event presenter Visa and media partners: The Philippine STAR, Lifestyle Network, BusinessWorld, Asian Food Channel, Business Mirror and Calibre.