Is there anything the kids of "Duck Dynasty" haven't done?

The Robertson family cemented their status as Louisiana royalty on October 18, when three of their offspring, Sadie 16, her brother, John Luke, and their cousin, Cole Robertson, landed spots in their high school homecoming court!
The kids clearly had a blast fulfilling their royal roles, and naturally the tight-knit family got in on the fun, posting photos of the ceremonies. "Duck" mom, Korie Robertson, documented the timeless high school tradition by posting a snap of herself sandwiched between her two children. John Luke, who served as a junior escort, looked handsome in a black tux, while Sadie, who was named a sophomore maid, donned a red dress. But that was just the beginning of Sadie's homecoming fashions!
The "Duck Dynasty" daughter, who made her runway debut at New York Fashion Week in the Sherri Hill show, where she also co-designed a prom dress collection, showed off one of her fabulous frocks during the school's formal homecoming ceremony.

The sophomore class vice president rocked a strapless, sweetheart-neckline, floral Sherri Hill gown and wore her long locks in curls for the presentation.
Korie also snapped a photo of her gorgeous daughter posing with her pals in their dresses and tweeted it out!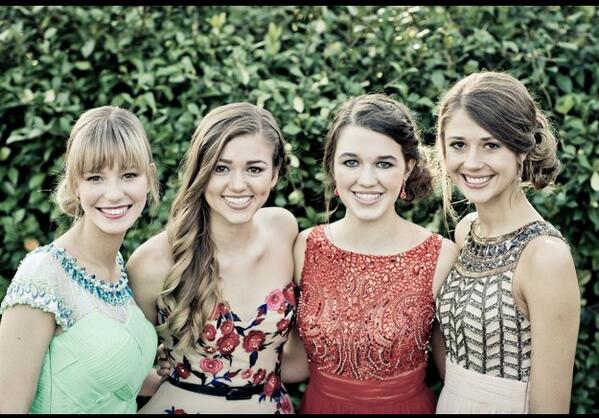 Later at the homecoming football game, Sadie swapped her dress for another ensemble and opted for a festive red coat and black hat, paired with a ribbon corsage. Her dad, Willie Robertson, escorted her across the field. Korie documented the sweet moment with a Twitpic captioned, "Proud Daddy."
Cousin Cole, who is Jase and Missy's son, served as a sophomore escort and tweeted a fun snap with his homecoming maid.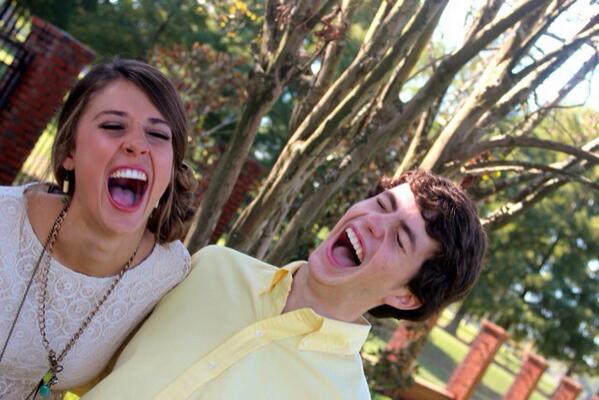 It looks like the whole family enjoyed the special event! And would we expect anything less? These kids take after their fun-loving parents who showed off their own formal wear at the 47th Annual Country Music Awards on Wednesday.
The big question is: Did any of the "Duck" kids twerk at their homecoming dance like Willie did at the CMAs? Let's hope not!