The real Justin Bieber can't catch a break nowadays. Neither can the fake one.
The wax replica of the singer in the famed Madame Tussauds New York museum has been removed from display due to some grabby Beliebers.
"With no ropes or barriers to stop them, thousands of fans have had their photographs taken with him since then—but it has taken its toll," a source at the Times Square tourist spot tells the
New York Post
.
Visitors to the museum are encouraged to get up close and personal with the celebrity figures. But there's nothing like an overzealous Belieber to throw aside all restraint to smooch the mannequin into oblivion.
There are several wax Justin Biebers scattered across the planet at various Madame Tussauds locations. Here's just some of the fan manhandling that occurs on the regular:
Some keep the excitement for Twitter while behaving in the museum.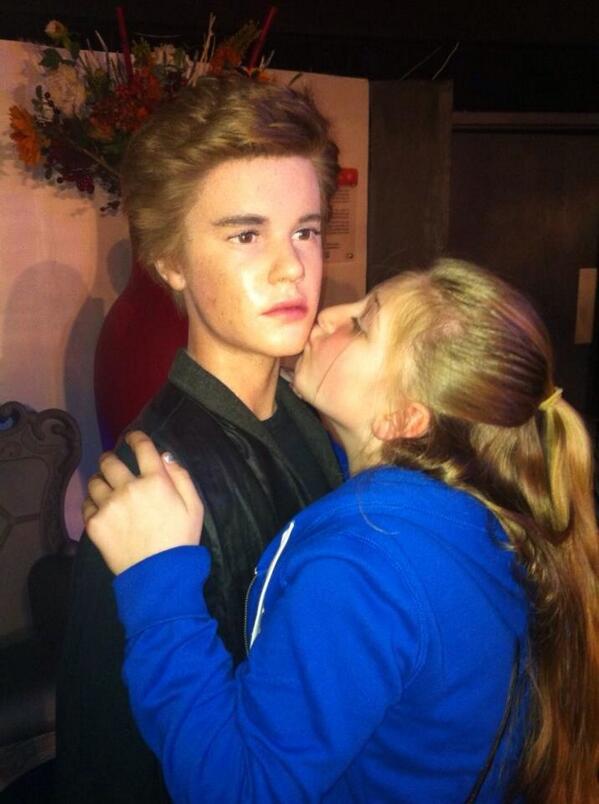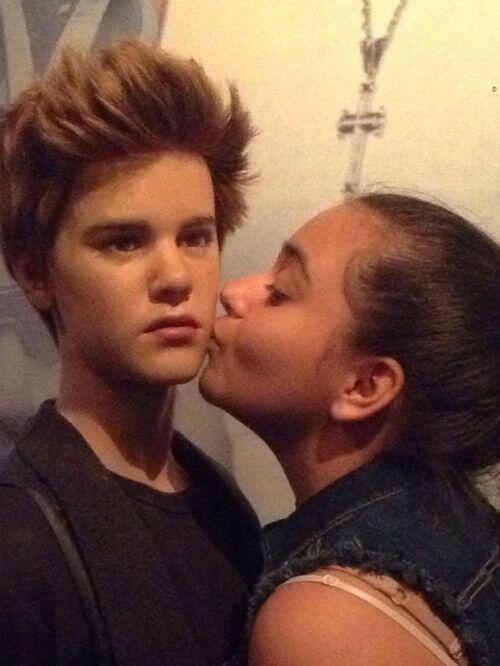 Luckily, the New York museum won't be Bieberless for long. Said Tussauds general manager Bret Pidgeon: "This is disappointing, but hopefully we can welcome a new 'grown-up' Justin back to the attraction in the near future." The now-damaged figure debuted in 2011 and was modeled after 16-year-old Bieber.
A lot has changed since then. So you could say the mangling of the mannequin actually performed a valuable public service, allowing the good Madame is molding a more realistic model.