Mock her music. Make fun of her rep for writing songs about her exes. Heck, you can even step on her blue suede shoes.
But, whatever you do, do not ask her what's wrong with her cat.
Legendary comedian John Cleese learned that first hand on the BBC'sGraham Norton Show after the host showed the audience a picture of one of Swift's cats. The cat -- named Olivia Benson -- is undeniably cute and, yes, a little funny looking (sorry, Taylor). The feline (who has a Twitter account) either has very short ears or keeps them slicked back with hair (fur?) gel, which makes her head appear perfectly round.
Everyone ooohed and ahhhed at the picture except for Cleese, who turned to Swift and asked, "How did it have the accident? Is that a proper cat? Or is it damaged irreparably? That's the weirdest cat I've ever seen in my life."
Below, Swift and Olivia Benson patrolling the streets of New York City. Swift (Taylor, that is) shared the photo on September 17.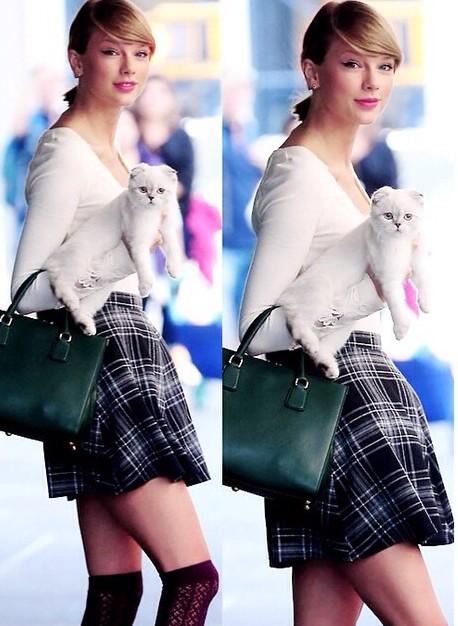 Swift's response: Dagger eyes. Whoa, boy. It was like Cleese just stole her MTV Video Award. It was like he just told her to stay away from Michael J. Fox's son. It was like he said he prefers the musical musings of Katy Perry.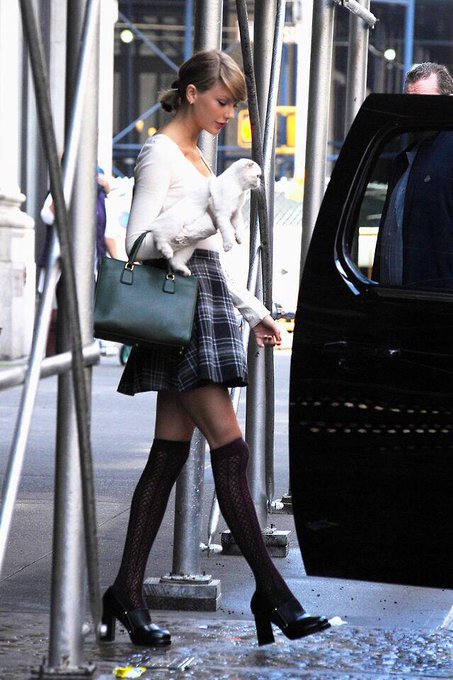 Swift and Cleese then engaged in a good-natured battle of who has the weirder-looking cat, After the audience got a look at a picture of Cleese's (gigantic) cat, Norton remarked, "John Cleese! You cannotsay that is the weirdest cat you've ever seen in your life!."
Guys, guys. It's OK. Both your cats are weird.