Despite stirring support for the spirit of Selma, and big prizes for Hispanic film-makers, it was the unfortunate throwaway remarks which will linger longest after the 87th Academy Awards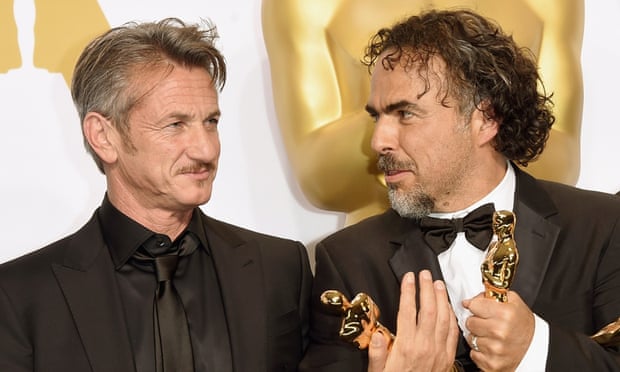 The incident highlighted Oscar's uneasy relationship with race, which was on full display throughout last night's ceremony. Along with Tinseltown's fraught relationship with American militarism, Penn bookended a politically awkward and often uncomfortable evening, which started with host Neil Patrick Harris making a joke about Hollywood celebrating its "best and whitest".
Four hours later, Penn reminded the world that white supremacy is never far away in America, and it's at its most insidious and powerful when wielded by self-proclaimed Hollywood liberals – like Penn.
Right before Birdman won, it seemed as if some of the racial tension I had anticipated going into the evening would be muted. Selma, the biopic of Martin Luther King, had been snubbed for its director Ava DuVernay and star David Oyelowo. But, it had won for Glory, its politically charged theme song (which beat out the vapid Everything Is Awesome) and gave
John Legend
the chance to say: "We live in the most incarcerated country in the world." Legend then excoriated America for allowing incarceration to be more prevalent for black men now than slavery was in 1850. As Deray McKesson, one of the main organizers in Ferguson, tweeted: "@johnlegend tonight gave us a one-person protest. And I'm all for it.