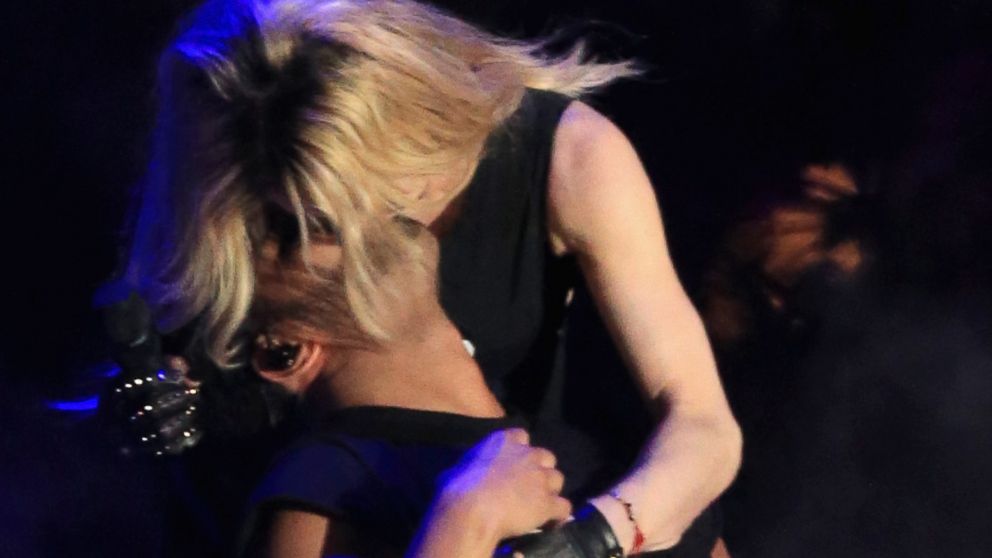 Drake doesn't have any regrets about his kiss with the Queen of Pop.
The Canadian-born rapper, 28, locked lips with Madonna onstage at Coachella Sunday.
The kiss happened as Drake was seated onstage. Madonna, 56, slinked behind him as the music ended, tilted Drake's chin backward and planted a kiss on his lips.
But as the kiss broke, Drake had a curious reaction, holding his mouth.
Despite his body language, Drake says he enjoyed the smooch.
"Don't misinterpret my shock!!" he wrote in a post on Instagram. "I got to make out with the queen Madonna and I feel 100 about that forever. Thank you Madonna," he wrote.